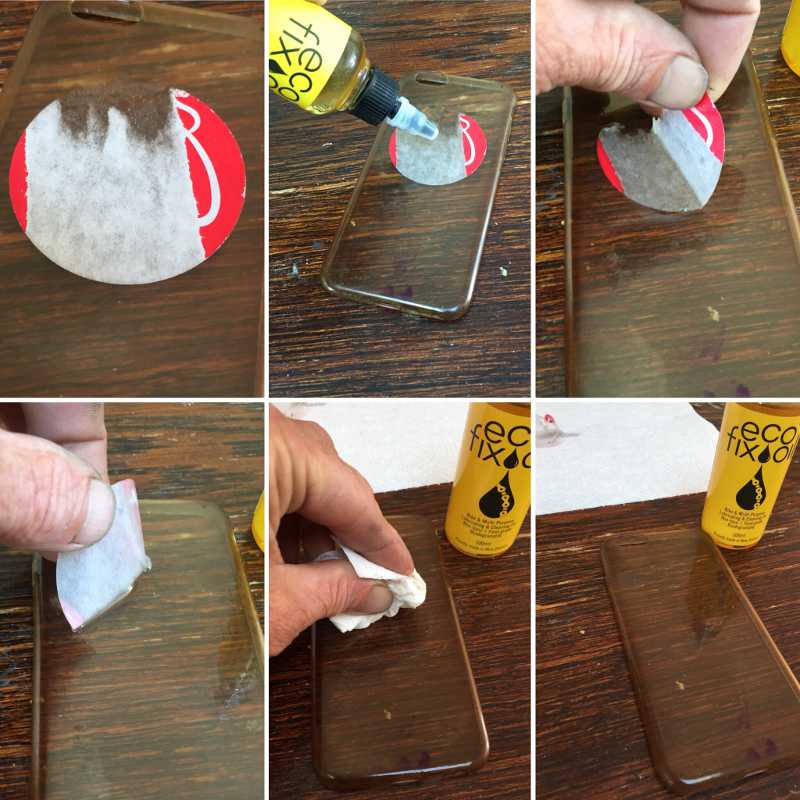 1/ Apply a few drops of Eco Fix Oil onto and around the edges of the label and allow time for the oil to soak in and soften the adhesive.

2/ Peel from the edges to remove the label. If any label residue remains, apply a little more Eco Fix Oil and rub with your fingers or a paper towel to remove.

3/ Finish by wiping down with a clean dry cloth or wash in warm soapy water.